You can not select more than 25 topics
Topics must start with a letter or number, can include dashes ('-') and can be up to 35 characters long.
README.md
FLISOL TENERIFE 2021
Repositorio del Cartel y los recursos
Este repositorio alberga todos los recursos para la elaboración del cartel del FLISoL_Tenerife_2021
Carpetas:
[Fuente Aleo](Fuente Aleo/README.md)
El cartel es obra de Elena Salgado Mariñán, y es una obra derivada del cartel de 2019 realizado por Manz.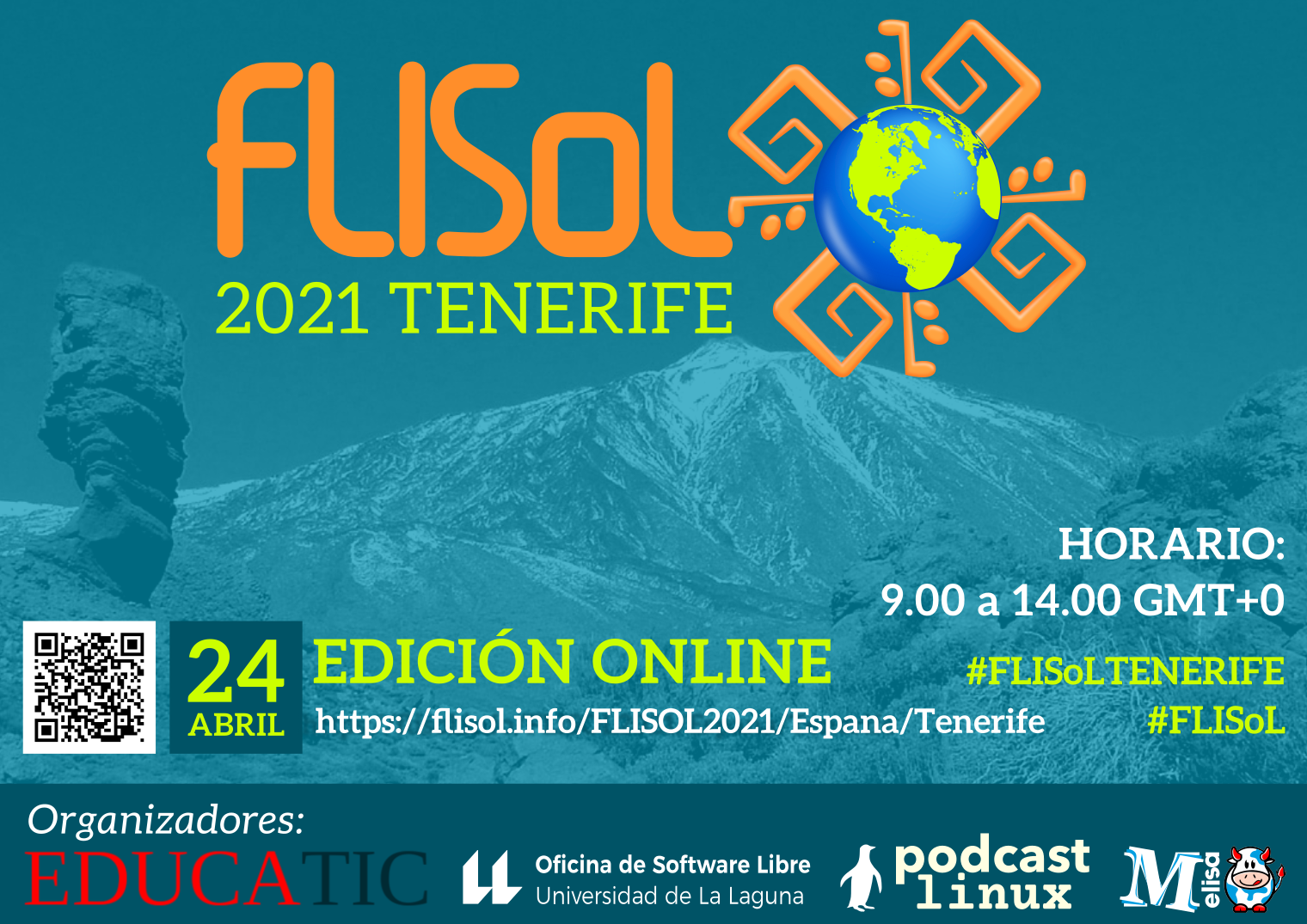 Las fuentes se encuentran en la [carpeta Fuente Aleo](Fuente Aleo) y los recursos para los audiogramas en la carpeta Audiogramas.
Métodos de contacto: